I discovered this gem about two years ago, when I found myself poor enough to think that the tub o' frosting at the grocery store was too expensive, but not broke enough to make it from scratch. It costs around $2.00 and you could easily frost two small cakes, 48 cupcakes, or one medium sized 2yr old. (just kidding- I have never frosted Charlie. The darn kid wouldn't sit still long enough for me to finish!)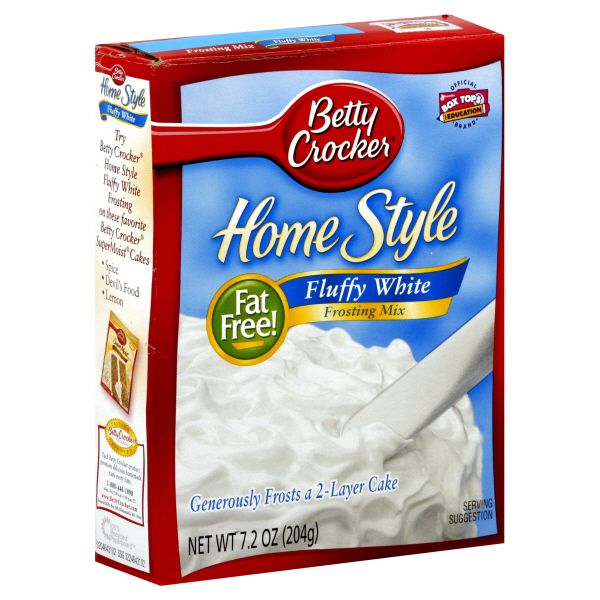 I love this frosting. It's pretty basic- Add 1/2 cup of boiling water, set your kitchen-aide mixer to low for 30 seconds, and then switch that bad boy to high for seven minutes. Go make yourself a margarita, and upon your return you will have awesome fluffy frosting.
It's that easy. I think it tastes a lot better than the tub o' frosting. And, if that isn't enough to sell you on this great stuff- everyone (even your mother-in-law!) will compliment you on how amazing your frosting looks. "Wow, you should frost cupcakes for a living!" they might say. Or, "I've never seen such an amazingly frosted cake!" they might gush. Well, no- they probably won't be as enthused about it as I am- but honestly, I do get compliments every time I use this frosting. Once you let it sit, it turns shiny and smooth, and it really does make your baked goods look like you're not just wearing that apron because you got it on sale at Anthropologie.
Here is what Katie and I did with this frosting for Ollie's birthday.
We used the Betty Crocker frosting, one Color Mate frosting tube for the black out-lining, and food coloring to give SpongeBob here some color.